Captain Fred L. Bailey Playground - Landing Road (Kingston, MA)
For a full list of local playgrounds along with photos and reviews check out Macaroni Kid Plymouth MA's Playground Guide.
Early one morning last week, we decided to check out a new to us playground - Captain Fred L. Bailey Playground in Kingston. This playground was a little hard to find, but once we did we were not disappointed. The playground is tucked between Summer St and Landing Rd in Kingston. It took us a few drive bys to figure out where to enter. I stopped to snap a photo of this sign on Landing Road because I wish I had seen it sooner! Turn left when you see this sign and follow the road to the parking area for the playground.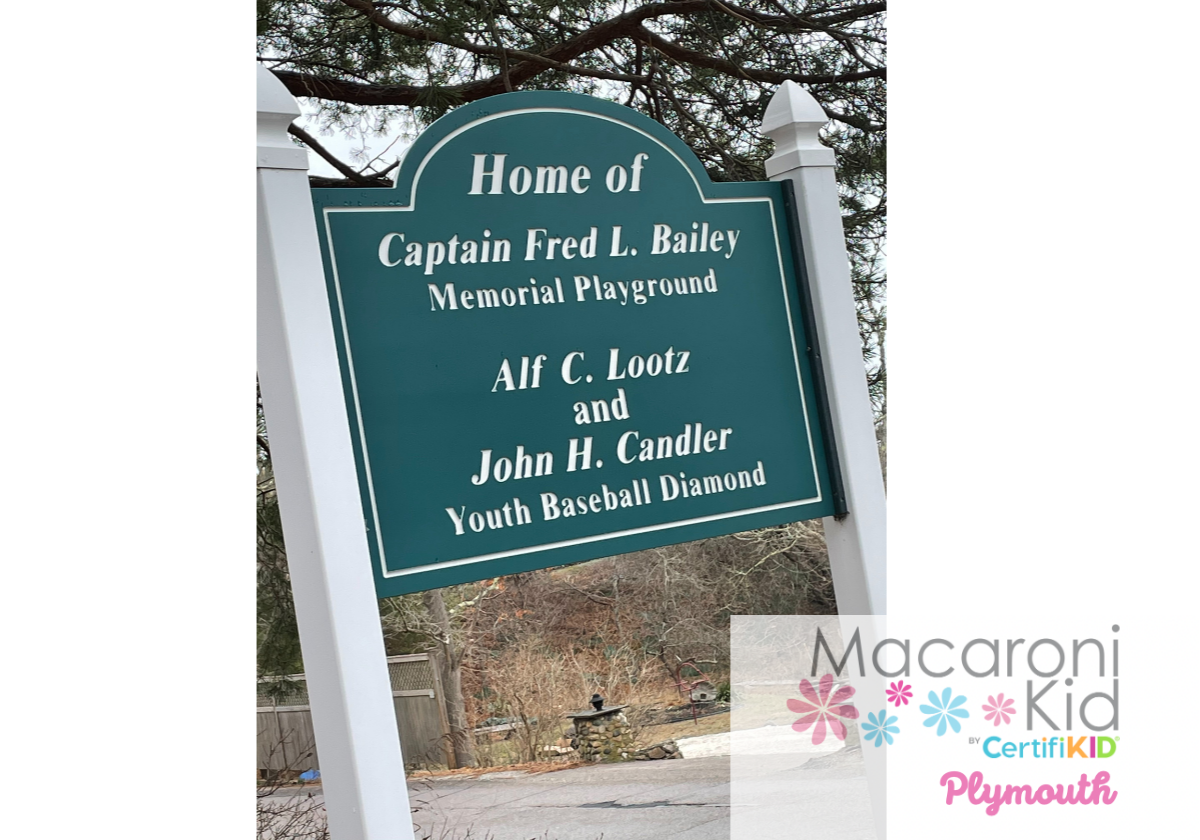 The playground was full of unique climbing structures and slides. However, some of the structures were very tall. They did have an area for younger children, but of course my three year old wanted to climb the big ones. My one year old had a blast on the baby swing and toddling around on the smaller equipment (pictured below). I did not see any bathroom facilities, but we did bring our own portable potty (potty training is a blast, am I right? 🤣).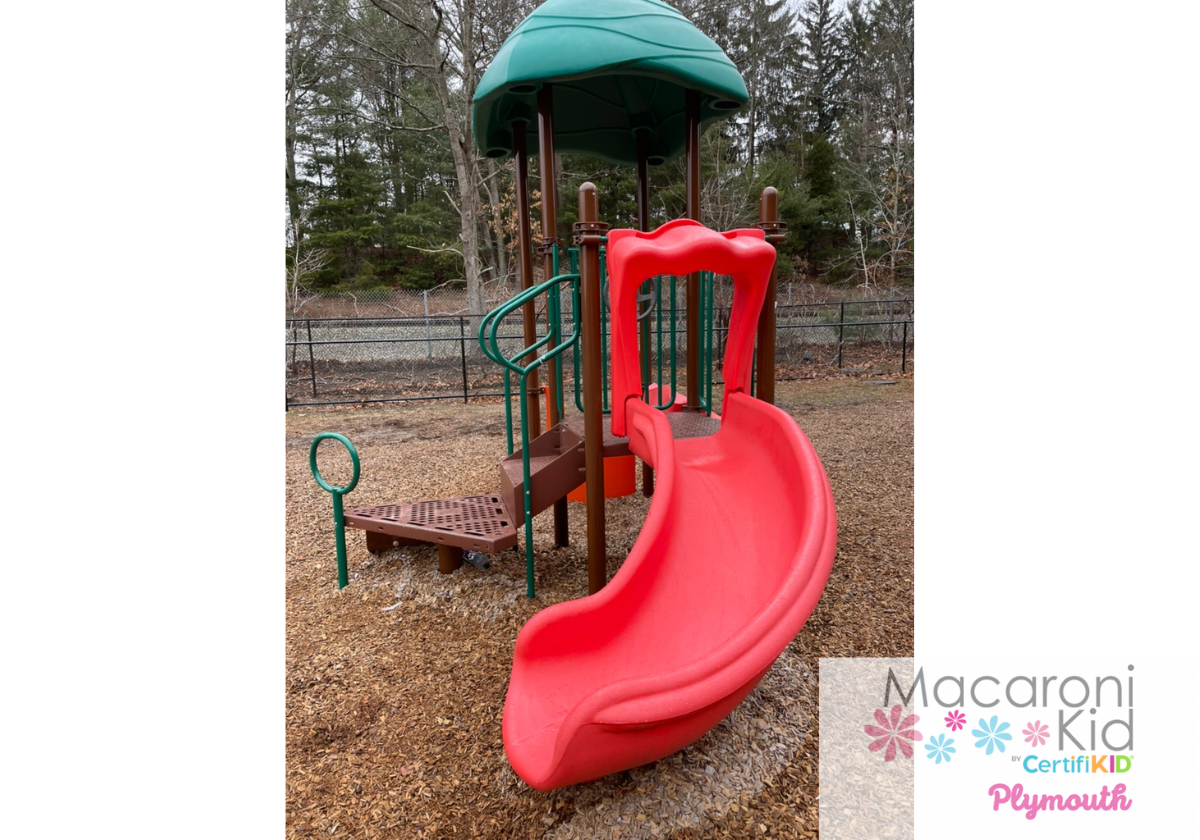 An added bonus? We were there around 9:30 and stayed until 11:00. We timed it to see the commuter rail fly by! And Thomas has not stopped talking about it.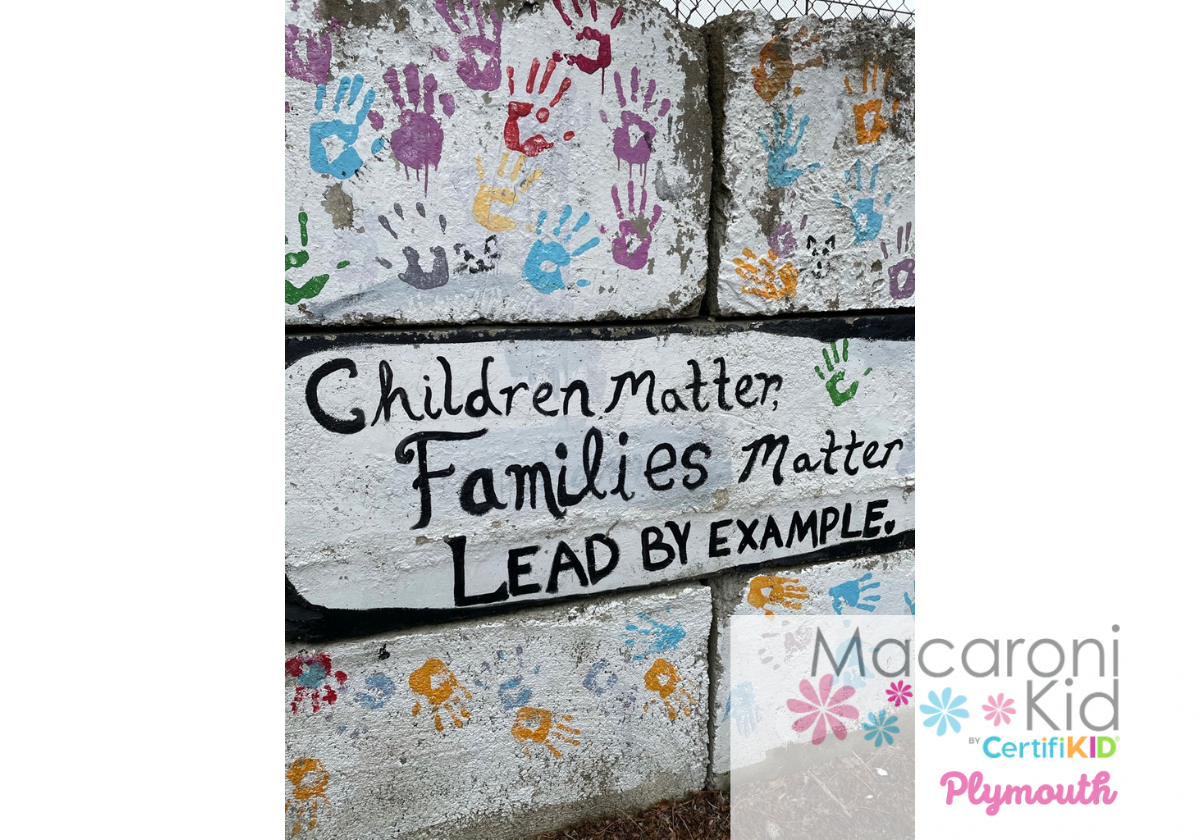 Playground Rating
Safety - Good: Fenced in and there was no apparent broken equipment. However, the high structures were a little nervewracking for littles (if you have older kiddos, this would certainly be a GREAT rating for you!)
Cleanliness - Great: There were no signs of trash on our visit in the playground or the parking lot
Facilities - Great: The playground offers a lot for many different ages
Overall Rating - GREAT
Check out all the local playgrounds here
Macaroni Kid Plymouth MA brings you a FREE family fun calendar filled with everything happening in Plymouth, Kingston, Halifax, Plympton, Carver, Wareham, Middleboro, Lakeville, Marion, Bourne, Rochester, and Mattapoisett. Our Free Newsletter is full of festivals, fairs, activities, events and more!
Never miss a thing when you are part of the Plymouth Macaroni Kid Family.

Sign up by clicking HERE!